Creating
creative

regions

Building game clusters since 2014
About
We started building game clusters in 2014 where Arctic Game Lab was our maiden mission. The team assembled consisted of experts in business development, game development and event management as well as expertise in EU and soft money funding.
Since then we have been part of a large number of game industry related projects with municipalities, regions and other organisations as our customers. Our mission is to assist in the creation of creative cities and regions outside the capital areas by using the games industry as a catalyst.
The games industry is today the largest entertainment industry in the world, it scales really well, it is born globla and it requires a lot of different talents often found in the creative and cultural industries which makes it ideal for the creation of creative regions.
The game industry is in rapid growth – but it needs new ideas, games and studios.
We help by creating game clusters together with municipalities and regions!
Jobs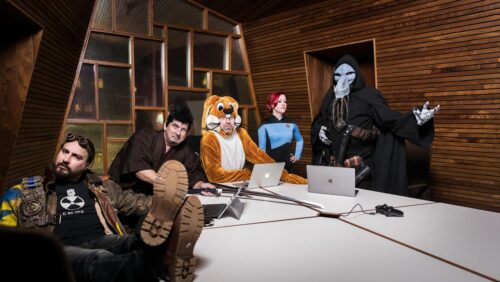 Join the Creative Crowd
Payroll Administrator We are looking for a payroll administrator to join our team in Skellefteå. The payroll administrator will be an important part of our team as our projects, number of clients as the companies in our company group grow. This position requires an administrative person with experience or at least an education in payroll administration. Experience in accounting and human resources are meritorious. What we offer: A fun, creative, international and inclusive environment OpportunitiesRead more